Overwhelm doesn't have to be inevitable.
Ready To Overcome The Overwhelm?
I am so thankful for Cindy and her support and direction! She has helped me to pinpoint the areas in my business that I can improve and encouraged me in my goals. I'm excited to have my busiest June yet because of practices I have implemented through our talks! I'm so excited to see what the future holds!
Heidi McNeil
Cindy Taylor has been my personal business coach for a few months. I shopped for a coach for some time before I found her and am so glad I chose her and her services. Cindy has the experience I needed and her advice is perfect for my situations. She is encouraging, gentle and confident and I always look forward to our calls. Before I started working with Cindy I struggled in my business and spent more time wondering what to do than taking steps I needed to succeed. Since working with Cindy it is easier to make decisions as she is an excellent listener and her feedback and questions have helped me move my business forward.
Laurie Hagedorn
The key in direct selling is to keep going… sometimes you get in a rut and it isn't easy to get out. Cindy has an amazing ability to help you see what you are doing right and to help you to do more of it. She doesn't tell you what you should do- she helps you find the right path.
Lucy Ann Stoop
Cindy coached me in my direct sales business as I was new at team leading.  Cindy helped me to come up with better solutions for training and keeping in contact with my growing team.  Her expertise and understanding of the direct sales industry is JAMazing. Thank you for your support Cindy.  Couldn't have done it without you.
Cheryl Duin
Who Exactly is Cindy and What is CindyBiz Coaching?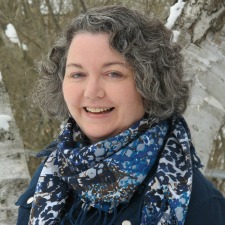 Life is a journey! My journey has taken me on all kinds of bunny trails and I have learned so much from each detour. Much of my life I have worked in Direct Sales with 15 years spent with Usborne Books Canada. There were many times of overwhelm along the way. I decided to get to know more about ME and wow, was that eye opening! My strengths lie in deep relationships and seeing people as they really are. I LOVE to learn so I set off to study Coaching and found something I just had to pursue.
CindyBiz Coaching was born. Coaching is about allowing ourselves to step back and look at the big picture. I ask questions that help to dig into the REAL issues that may be holding you back…or overwhelming you! Then you can take steps to move to a reset in your business and your life! Are you ready? I am! Connect today through our survey and we can set up a time to talk…first call is FREE!
Sometimes it is also about moving things off your plate so you can focus on your money making activities. Keep scrolling to see which projects you can outsource to lighten the load!
5 ways to find focus in a world of shiny objects
All business owners get distracted! Download the "5 steps to find focus in a world of shiny objects" and discover how to keep what is most important at the top of your list.
Ready To Overcome The Overwhelm?